Anthonello - Early Music Ensemble
Since its inception in 1994, the ensemble Anthonello makes much of "the spirit of the period" when early music was composed, and makes clear the essential charm of music which is endowed with much energy and liveliness (that is, "spontaneity" in the jazz world). Anthonello's recordings to date have been highly regarded in domestic media, such as "new release corner" in the Asahi Shimbun newspaper and the "Record Geijutsu" magazine; Anthonello is always estimated as a group in the forefront of early music interpretation and performance.
Anthonello also attracts the attention of overseas' eyes, and released CDs from Symphonia label (Italy) and BIS label (Sweden), which have all been awarded Five Stars by the "Diapason" of France. Anthonello is lauded among other European music critics, winning such awards as the Recommended Disks (the "Repertoire", France) and the Most Highly Recommended Albums (the "MUSICA", Italy).
"Their performing style will be a 'mode' from now on" (the "Repertoire", France)
"New wave of early music performance from Japan" (the "Diapason", France)
In Japan, Anthonello's recordings are much estimated by classical music magazines such as the "Record Geijutsu", winning special recommendations. At the same time, Anthonello's concept and works, which overcome stereotypical classical music's viewpoints and pursue purely "musicianship", are much reported and broadcasted by the media and attract a great deal of attention and response not only from classical music fans but also from music lovers of other genres.
In 2013, Anthonello started the "Opera Fresca" project to perform baroque operas and vigorously works to propagate the charms of early baroque operas which are still unknown.
To date, Anthonello won as a group such awards as follows:
The 7th Hotel Okura Music Award in 2005
The 28th Music Pen Club Japan Award (chamber music / chorus) in 2015
The 14th Yoshio Sagawa Memorial Award for the 2015 Japanese fiscal year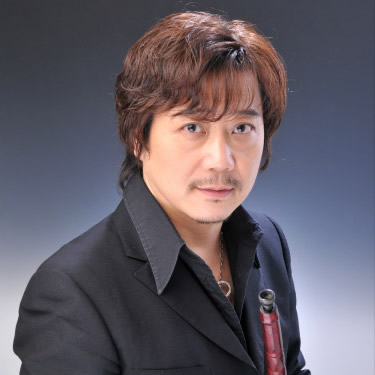 Yoshimichi Hamada was born into a family of musicians in Tokyo as a great-grandson of the founder of Japanese first private music college, the Toyo Music Academy (the forerunner of the Tokyo College of Music). He studied recorder with Kazuo Hanaoka and graduated from the Period-instrument course of the Toho Gakuen College Music Department; and then he won a scholarship from the Swiss government and entered the Schola Cantorum Basiliensis to study cornett with Bruce Dickey, as well as medieval music theory with Crowford Young and Dominique Verart. He joined many CD recordings which are much appraised. While in Europe, he collaborated with such leading early music groups as Concerto Palatino, Ensemble PAN, and Ensemble La Fenice in concerts and recordings. In Japan, he works extensively to propagate pre-baroque music and instruments, which are still not famous, through various activities – for instance joining into the soundtracks of the film "Rikyu", the animations "Mimi wo sumaseba (Whisper of the Heart)" and "Tegamibachi"; he also appeared in the NHK-TV sagas "Nobunaga" and "Hideyoshi".
In recent years, Yoshimichi Hamada devotes himself to the productions of early opera works; in 2008, he conducted "L'Orfeo" of Claudio Monteverdi. In 2010, he appeared as conductor of "La Calisto", an opera of Francesco Cavalli. In 2013, he started the project "Opera Fresca" to perform baroque operas such as three great works of C. Monteverdi, as well as the Japan premier of Giulio Caccini's "L'Euridice" (the oldest "opera" music in the world still extant). Besides striking activities in the world of early music, he frequently works together with musicians of other genres, such as jazz. His vivid and free improvisation reminds us of the charms and thrills which early music must have had. He trains the next generation in wide areas, not limited to the instruction of recorder and cornett, but also of vocal music, chorus, and interpretation of medieval, Renaissance, and early baroque music.
To date, he taught at the Tokyo University of Fine Arts (Faculty of Music – recorder course of the Early Music Department) and gave masterclasses for the Tokyo Nikikai Opera Foundation. He is the permanent conductor of vocal ensemble La Voce Orfica.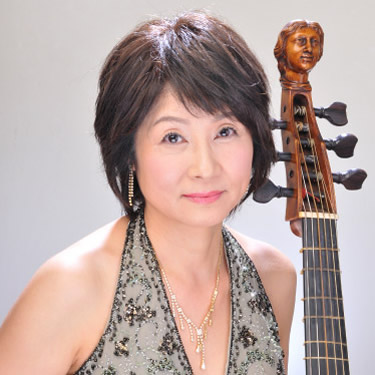 Kaori Ishikawa began studying viola da gamba under Toshinari Ohashi at the Faculty of Education, University of Yamanashi. After graduating she entered the Schola Cantorum Basiliensis to study viola da gamba with Jordi Savall, Paolo Pandolfo, and Masako Hirao; fiedel with Randall Cook, and ensemble with Christophe Coin, Hopkinson Smith and Conrad Steimann. She also had lessons by Wieland Kuijken and Lorenz Duftschmid. She has performed with many leading musicians including Enrico Gatti and William Dongois. She performs regularly as soloist and as highly regarded basso continuo player. In 2009, she released the CD "Humorous Toby" (viol music of Tobias Hume). She works as an instructor at the Musashino Academia Musicae.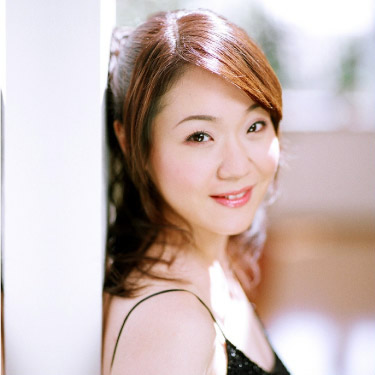 After learning at the Tokyo College of Music High School, Marie Nishiyama studied piano at the Tokyo College of Music and obtained her master's degree in harpsichord there. She then went to the Schola Cantorum Basiliensis and the Civica Scuola di Musica di Milano. She studied harpsichord with Yoshio Watanabe, Rinaldo Alessandrini and Nicolau de Figueiredo; and furthered her studies of historical harp with Heidrun Rozenzweik and Mara Galassi. During her studies in Europe, she won the first prize at the 11th Yamanashi Early Music Festival held in Japan for her harpsichord performance; at the same time she won the Uehara Prize and the Tochigi "Kura-no-machi" Prize which enabled her to have a recital at the Tochigi "Kura-no-machi" Music Festival  (she acted as a judge at the 23rd Yamanashi Early Music Festival). Following studies in Basel and Milan she performed actively in Europe as soloist and as a member of Concerto Vocale.
In 2002, she moved her activity base to Japan and has been vigorously pursuing her career as an accomplished soloist and ensemble player in both harpsicord and historical harp. She is also highly acclaimed in overseas countries as a specialist in Spanish keyboard music; in 2008, she was invited to the Netherlands to give a recital of Spanish keyboard music of the 16 – 17th centuries at the Utrecht Music Festival.
At playing early instruments Marie Nishiyama attaches great importance to improvisation, as Bach and his predecessors must have do so; through the collaborations with musicians of other genres, such as jazz pianists, she is pursuing the representation of various emotions which might never reoccur.
She has released many recordings under various labels not only in Japan but also in overseas countries, and received high praise and recommendation from the media.
As a historical harpist, she is now regarded as a pioneer in Japan; she actively appears as harpist in concerts, participates in recordings and trains the following generations of historical harpists. She was chosen as one of the "People of 2007" by readers' choice of the Record Geijutsu magazine and the "five brightest hopes 2008" by the HMV.
She is the artistic director of the Shinshu Early Music Village (Nagano, Japan).